Nov 16 2011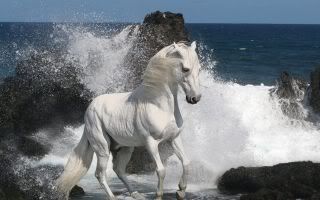 Are you passionate about animal welfare and want the opportunity to make a difference? Often taking the time every week to volunteer to help our community isn't feasible. Life can become crowded with responsibilities and obligations and it's all to easy to forget the importance of looking after our planet.
Take a holiday this year to South Africa that makes a real difference. By choosing a 'volunteering' holiday you'll get to explore a new culture, enjoy new culinary delights and experience another world and put your hand to a worthwhile cause. It's a real luxury to be able to visit a new country and be the difference.
Here are our top 3 South Africa volunteer projects. All this information can be found at http://www.aviva-sa.com
Great White Shark Conservation
South Africa has the largest concentration of Great White Sharks in the world. Get up close and personal with these beautiful creatures in an exciting project in a passionate team of marine experts. South Africa is the breeding area for the endangered Southern Right Whale, and home to the threatened colonies of endangered African Penguins, as well as resident populations of dolphins, seals and thousands of seabirds.
Wild Coast Horses
This is an amazing opportunity for you to experience the wonderful world of horse rehabilitation on South Africa's beautiful and rugged Wild Coast. As a volunteer you will work alongside the team and will be actively involved in the rehabilitation of abused horses. The centre runs on a well structured routine, so you could find yourself preparing feed, grooming, examining horses, helping with exercising and schooling of the horses, cleaning and replenishing water troughs and, of course, mucking out!
Elephants & Safari
Spend time at one of South Africa's top rated 4 Star game lodges and gain valuable experience working behind the scenes with elephants, horses and safaris. This stunning working holiday will give you access to a wide range of optional activities including the famous Cango Caves and Cango Wildlife Ranch, along with ostrich and wine farms in the Klein Karoo region, an adventure you will remember for all the right reasons!